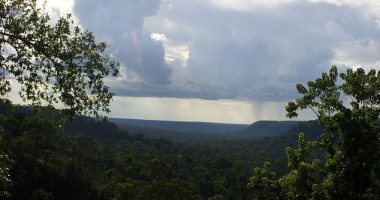 The United Nations Environment Program came up with a new definition that it called the green economy and described it as: a type of economy that depends on the efficient use of resources, which contributes to reducing the environmental risks that already exist and are expected to occur.
At the level of development, it can be defined as an economy directed towards increasing the growth of the individual and increasing his well-being through a commitment to work on investing resources in a way that would reduce carbon emissions and pollution, and prevent the deterioration of the environment and the loss of biodiversity.
The green economy, according to the weekly bulletin of the Egyptian Insurance Federation, is one of the tools that can be exploited to achieve sustainable development that aims to improve the standard of living. At the same time, if it is done in the right way, the demand for green services, goods, financing tools, innovations and various inventions will increase.
How to support the green economy
It is the first step to support the green economy by increasing the awareness of individuals of the need to use products with natural ingredients or that can eventually be recycled in complete safety and does not result in any negative impact on public health and the environment, while at the same time reducing the use of materials that result in severe damage to the environment. The environment around them such as plastic and other materials harmful to the environment. At the end of the twentieth century, it was declared that plastic is a continuous and permanent source of pollution in all ecosystems, from the tops of mountains to the bottoms of water bodies.