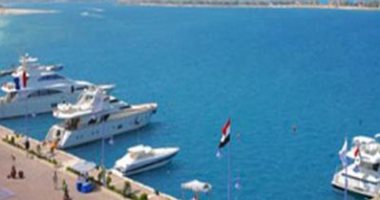 The Ministry of Tourism and Antiquities has formed a committee to follow up on the equipment and preparations of hotel and tourist facilities in Sharm El-Sheikh, for Egypt to host the 27th Conference of the Parties to the United Nations Convention on Climate Change "COP 27" next November in Sharm El-Sheikh.
As part of its work, this committee will undertake the inspection of hotel establishments, tourist restaurants and other establishments that deal with tourists in Sharm El-Sheikh to verify the level of tourism and health, and the quality of services provided therein, as well as to ensure the preparations of hotel and tourist establishments for the conference, and their application of all health requirements for kitchens and food handling places. And the means of safety and health safety, and other works and other preparations.
It is scheduled to continue the work of the committee referred to permanently in Sharm El-Sheikh from the date of issuance of this decision until the end of the conference.
The committee is headed by Mohamed Amer, head of the Central Administration for Hotel Establishments, Shops and Tourist Activities at the Ministry of Tourism and Antiquities, and the membership of two members from the administration, representatives from the Ministries of Health and Population, and the Environment, the General Authority for Food Safety, South Sinai Governorate, Hussein Hafez, the general supervisor of the offices of the Ministry of Tourism and Antiquities in South Sinai, and Islam Nabil, director of the office of the Egyptian General Authority for Tourist Activation in South Sinai, in addition to representatives of the two rooms of hotel establishments and tourist establishments and restaurants.