Press reports revealed the interest of some Turkish clubs in the inclusion of Ramadan Sobhi, the wing of the Pyramids club and the Egyptian national team, where Al-Afiji, as he is called, has been playing with the heavenly team since the summer of 2020, and his contract with his team continues until June 2025, but there are many rumors about his future and the possibility of his departure in the Mercato. summertime.
According to the Turkish newspaper, sabah spor, there is interest in several Turkish clubs, led by Besiktas and Galatasaray as well.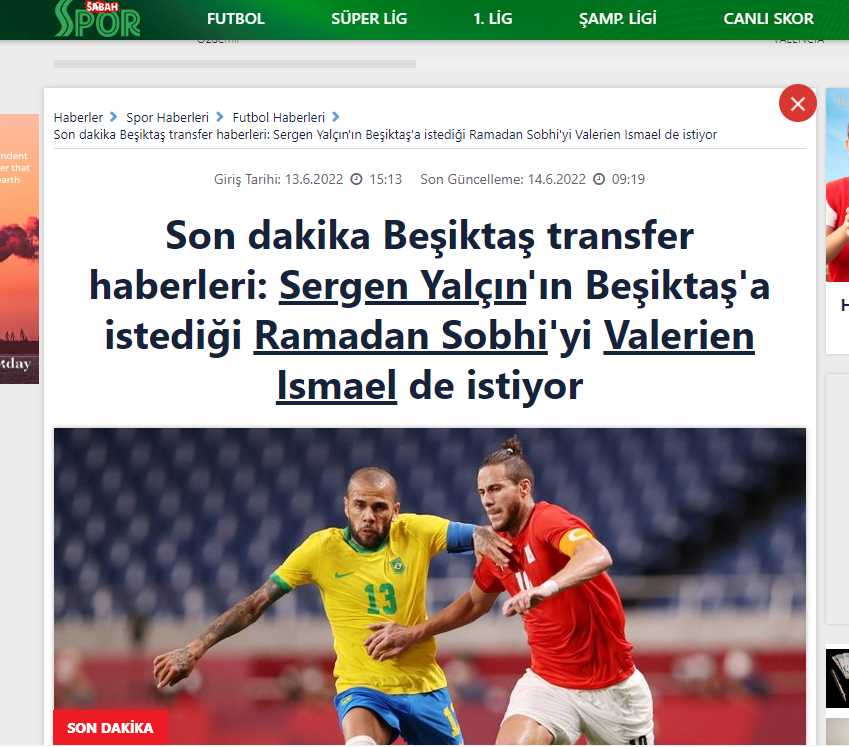 As for the Turkish newspaper, Fanatik, it had also published a report that Besiktas Club sent a financial offer to Pyramids asking to contract with the player, to strengthen the left wing position, provided that the Turkish club submit an offer in favor of Pyramids worth 2.5 million euros, to obtain the player's services in addition to a percentage of the sale futuristic.
Besiktas' interest in including Ramadan Sobhi came after Kyle Larren left and Kevin Nkodu failed to prove himself in front of the coach, Valerian Ismail, who agreed to the Pyramids wing deal.
Ramadan Sobhi participated in the current season with Pyramids in 22 matches, scoring two goals and making 4 goals.