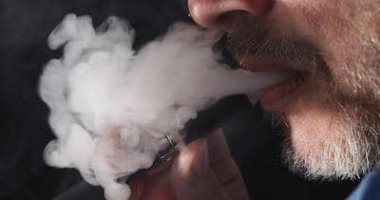 In a statement, the Egyptian Tax Authority warned against the sale of tobacco products, traditional and heated cigarettes, shisha (molasses), smuggled and counterfeit alcoholic beverages, which are harmful to health, and do not contain the colored tax stamp.
Reda Abdel Qader, head of the Egyptian Tax Authority, stressed the necessity of having a colored tax stamp on tobacco products, traditional and heated cigarettes, shisha (molasses) and alcoholic beverages, explaining that the tax stamp (pendulum) colored green is for local products, and blue. With regard to imported products, the purple color for molasses products, and the red color for alcoholic drinks, pointing out that the authority will take legal measures against those who sell these products without the presence of the tax stamp (pendulum) colored on them, and refer it to the prosecution, because this is a crime of tax evasion. Customs and the penalty of imprisonment, is not reconciled.
Abdel Qader said that there is a parallel market for the sale of various types of tobacco and traditional and heated cigarettes imported from abroad through illegal (smuggled) ways, which are counterfeit and non-original cigarettes that are similar to the original cigarettes produced (both local and imported) that harm the Egyptian economy, because taxes have not been collected And customs duties on them because they enter the Egyptian market by illegal means, which contributes to reducing the state's resources of these goods because they are sold at the same prices as the original products, which leads to the loss of the rights of the state's public treasury.
Abdul Qader indicated that the secure tax stamp system (pendulum) that contains a QR is currently being implemented, through which it can be verified that the stamp and the original producer company subject to control are valid and that the international safety and quality standards are applied to the tobacco industry, traditional and heated cigarettes, shisha (molasses) and beverages. alcohol, indicating that the final consumer can detect and ensure the safety of the product through some easy and quick tests on the tax stamp (pendroller), which can be carried out before purchasing the product from sales outlets (kiosks and shops), adding that there is a program that will be available on the (download programs) website ) IOS and ANDROID for all citizens free of charge, through which it is possible to confirm the authenticity of the product and the original manufacturer that is under industrial control and to ensure that the product is in accordance with global health standards.
Abdul Qader explained that the Tax Authority does not encourage citizens to smoke, but rather preserves their health by using original products subject to international health standards and which contain the colored tax stamp (pendrollers).