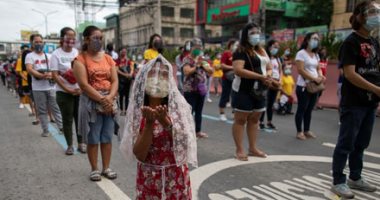 Health authorities in the Philippines announced that more than 70 million people have been fully vaccinated against the emerging "Corona" virus (Covid-19), which represents 77.78 percent of the target population.


Today, Sunday, the Philippine network "ABS-CBN" quoted Carlito Galvez Jr., the official in charge of distributing vaccines in the Philippines, as saying, "According to the latest report issued by the National Center for Immunization Operations, the country has fully vaccinated 70 million and 5 thousand and 247 people," noting. This development comes more than a year after the Philippines began its vaccination program in March 2021.


Galvez emphasized that the country's high vaccination rate, along with continued compliance with health protocols, could prevent a further increase in coronavirus infections.