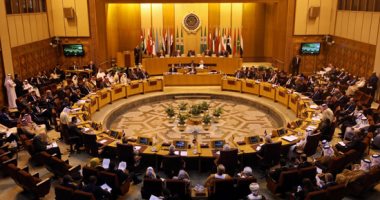 The General Secretariat of the League of Arab States (Department of Sustainable Development and International Cooperation) held today, Sunday, the seventh meeting of the Sub-Committee on the Eradication of Hunger in the Arab Region, headed by the Republic of Sudan, with the participation of member states and representatives of Arab, regional and international organizations, civil society organizations and the private sector.
The Arab League had launched the Arab initiative to eradicate hunger during a special session within the activities of the fourth edition of the Arab Week for Sustainable Development, which was held during the period 13-15 February 2022, in Cairo and was headed by the Minister of Finance and Economic Planning of the Republic of Sudan, with the participation of the Undersecretary of the Ministry of Agriculture in Sudan, and the Undersecretary of the Ministry of Agriculture. Agriculture in the Hashemite Kingdom of Jordan, the Regional Director of the FAO, the Deputy Regional Director of the World Food Program, in addition to the General Secretariat.
During the meeting, the Arab League expressed its hope that the initiative would contribute to solving the worsening food crisis through the support of this committee for projects that member states believe that their implementation will contribute positively to eliminating the food gap in the Arab region.
She explained that the aim of this meeting is to identify the successful experiences of Arab countries, as well as the experiences of the private sector and civil society organizations, the main partner in achieving the goals of sustainable development 2030 through its efforts that support Arab countries in all sectors, and the distinguished role of our Arab organizations, the technical arms of the League in monitoring Obstacles and finding solutions to the basic factors needed by the initiative in order to reduce this global economic crisis, as well as discussing regional projects that support the implementation of the second goal of the Sustainable Development Goals 2030, where the Hashemite Kingdom of Jordan will present a number of projects and they are being discussed in preparation for their implementation.