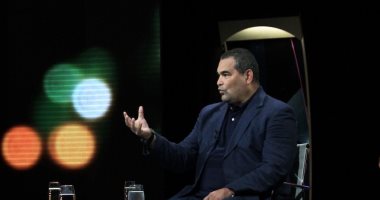 Former Paraguay goalkeeper Jose Luis Chilavert announced today, Friday, his candidacy in the presidential elections in his country scheduled for next year 2023.
Chilavert, 56, announced his candidacy for the Paraguayan presidential elections through his personal account on the social networking site "Twitter".
"After a long thought and a sense of responsibility in building a better Paraguay, I have decided to officially announce my candidacy for the position of President of the Republic, in order for our people to be proud to belong to Paraguay once again," Chilavert wrote on his account.
Chilavert hopes to follow in the footsteps of George Weah, the Liberian football legend and former AC Milan star, who won the presidency in his country in 2017.
The legendary goalkeeper of Paraguay, 56, began his football career with Sportivo Luguino in 1982, then joined the Guarani team, before moving to the Argentine team San Loreno, in 1984.
Chilavert went to Europe from the gate of the Spanish team Real Zaragoza in 1988, before returning to Argentina again, from the gate of the Velez Sarsfield team, in 1991, where he lasted for 10 years, to return to Europe, to join the ranks of the French team Strasbourg. .
He then played for the Uruguayan champion Peñarol, and concluded his career with the Argentine team, Velez Sarcifield, in 2004.
Chilavert played 729 games with all the clubs he played for, and scored 59 goals, by shooting free kicks, which he mastered with great skill.
He also wore the shirt of his country, in 74 matches, scored 8 goals, and was the captain of his country in the 1998 World Cup in France.
Tras reflexionar y sentir la responsabilidad de construir un mejor Paraguay, decido hacer formal mi candidatura a Presidente para que nuestro pueblo vuelva a sentirse #OrgullosoDeSerParaguayo 💪🇵🇾💪
Conocé nuestras propuestas en https://t.co/L4OM559HRu#Chila2023 #ChilaPresidente pic.twitter.com/s1VhRTpeai

— José Luis FelixChilavert Gonzalez (@JoseLChilavert_) June 16, 2022