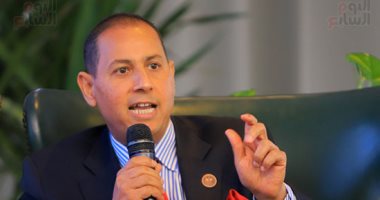 Dr. Mohamed Omran, Chairman of the Egyptian Financial Supervisory Authority, issued Resolution No. 1161 of 2022, approving the granting of a license to the Egyptian Company for Investment Services and the Promotion and Coverage of Subscription in Securities, to engage in the activity/promotion and cover the subscription in Securities, pursuant to the provisions of Law No. 95 of 1992 and its Executive Regulations and the decisions of the Authority's Board of Directors issued in implementation of them.
The Financial Supervisory Authority had previously issued 465 approvals for a new license and the addition of activities for companies and entities to engage in non-banking financial activities during 2021, distributed between 404 new licenses and 61 to add activities, compared to 306 approvals during the year 2020, distributed between 253 new licenses and 53 approvals. To add activities, this comes within the framework of the Authority's efforts to develop the institutional framework for the non-banking financial sector.
The number of approvals was distributed among 71 approvals for capital market companies, with 26 new licenses, 45 to add activities, 4 new licenses for insurance brokerage companies, 4 others for inspection and damage management companies, one company for insurance consultants, and adding an activity for two companies in real estate finance and financial leasing. And 8 for factoring companies, adding two new licenses for real estate appraisal experience companies, issuing 6 new licenses for consumer finance companies, adding activity to two companies, licensing 6 new companies providing consumer finance, and issuing 4 new licenses for microfinance companies.
The comprehensive strategy targets the non-bank financial sector (2018-2022) to raise the market value of companies listed on the stock exchange to 1.6 trillion pounds by the end of 2022, but the target was not achieved due to the conditions of the Corona pandemic and the accompanying slowdown in the global economy, and with the increase in vaccination rates against the Corona virus. As the spread of the disease recedes, the markets are expected to witness a period of stability, which may help expand the offering of state-owned companies and civil companies owned by the National Service Authority, in addition to encouraging the private sector to offer companies through listing on the stock exchange.