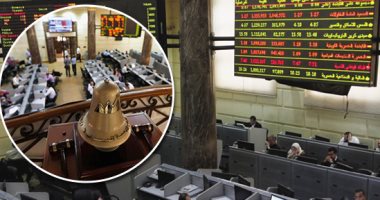 The Egyptian Stock Exchange's monthly report revealed that the listed companies distributed cash profits of 22.2 billion pounds since the beginning of the year, divided between 2.568 billion pounds in January, 254 million pounds in February, 1.106 billion pounds in March, and 13.421 billion pounds in April, 3384 million pounds during May, and 1.025 billion pounds during last June.
And during the month of June, 9 companies distributed paid coupons, they are Ibn Sina Pharma, Ezz Steel, Alexandria Medical Services-New Medical Center-Alexandria, Egyptian Media Production City, Misr Beni Suef Cement, Delta Sugar, B Investments Holding, and Mina Pharm Pharmaceuticals and Industries Chemical, and El Shams Housing and Construction at a value of 0.1 pounds, 0.8 pounds, 0.8 pounds, 0.5 pounds, 2.09 pounds, 0.5 pounds, 0.5 pounds, 2.922 pounds, 0.15 pounds, respectively.
Stock exchange companies distributed profits amounting to 17.5 billion pounds in 2021, compared to 23.7 billion pounds in 2020, compared to 26.3 billion pounds in 2020, 23.9 billion pounds in 2019, 29.9 billion pounds in 2018, and 20.1 billion pounds. EGP in 2017, and EGP 12.2 billion in 2016.
Cash dividends are defined as the amount that companies pay in dividends each year in relation to their share price, and 92 companies listed on the Egyptian Stock Exchange achieved cash dividends of about 23.9 billion pounds during 2019.
The Egyptian Stock Exchange, a leading market in the region, is registered with a number of investors from individuals, financial institutions and investment funds, and the listing helps to provide many advantages, including: the necessary financing to help industrial, commercial and service entities in sustainable growth, and diversifying the financing sources available to them.
The offering on the stock market contributes to expanding the ownership base of companies, improving companies' performance, enhancing the principles of transparency and their governance systems, and diversifying their resources.