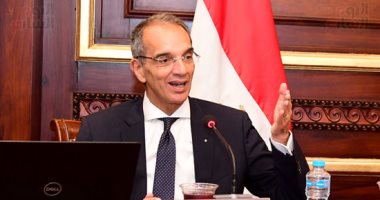 The Egyptian-Lebanese Association for Businessmen will host Dr. Amr Talaat, Minister of Communications and Information Technology, on July 25, to learn about the investment opportunities available in the ICT sector, as well as to learn about the facilitation taken by the state in implementing digital services to facilitate investors.
The government has taken a set of structural reforms to improve the work environment and invest in emerging companies, which is the establishment of companies by notification digitally through a platform established for this purpose, in the context of removing all obstacles for startups and entrepreneurs, and allowing the opening of virtual companies without being restricted by the necessity of having a physical headquarters. It is aimed at saving expenses and facilitating these companies, facilitating the requirements for establishing single-person companies, expanding the establishment of free technology investment zones, as well as expanding tax exemptions for start-up companies, in addition to activating white lists to import electronic components for specialized companies.
It is noteworthy that the growth rate in startup investments increased by about 157%, doubling from $190 million with 117 deals in 2020, to $490 million with 147 deals in 2021, making Egypt second in the Middle East and North Africa in terms of the number of investments in companies. It ranks second in terms of the entrepreneurial climate in the Middle East and North Africa, according to the Wamda report.
The Knowledge City has also been established in the New Administrative Capital as an integrated center for all aspects of building technological capabilities and fostering digital creativity, including the Center for Applied Innovation and Electronic Design, Egypt Informatics University, the Center for Assistive Technologies Innovation, in addition to a training center that includes the Information Technology Institute and the National Telecommunication Institute. .