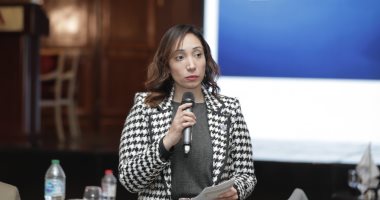 The activities of the closing meeting of the first session of the "Izdihar Business Development" program presented by the German Agency for International Cooperation (GIZ) will be held on Saturday, July 30, 2022, with the participation of representatives from the Export Council for Chemical Industries and Fertilizers, the Export Council for Printing, Packaging and Paper, the Chamber of Chemical Industries and the Chamber of Printing and Packaging Industries, Members of the Small and Medium Enterprises Development Authority and directors of consulting companies will also participate in the events.
The Izdihar program aims to help companies achieve significant growth rates by helping them build and implement a strategic plan through a specialized group of consultants specialized in the sector, in addition to providing the necessary technical support in the areas of marketing and business development, innovation management, technology transfer, improving operations, targeting New markets for the purpose of export, asset and fund management, in addition to training programs for human resources at the participating companies.
The application form for the program includes a set of required information so that the program can help companies, on top of which is getting to know the company and its activities, and making sure that it meets the initial conditions for participating in the program. The company's service, what are the distribution channels that the company deals with directly, who are the main competitors, what are the challenges facing the company, the sales volume achieved in the previous year, what is the sales growth rate achieved in the past year and how many current customers.