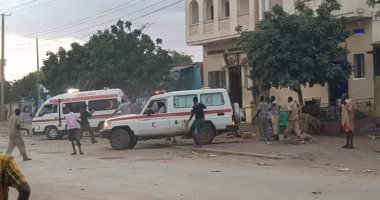 Today, Sunday, the Somali Armed Forces Court sentenced terrorist Mohamed Osman Tajha Harun to 15 years in prison, on charges of belonging to the Al-Qaeda-linked Al-Shabab terrorist movement.


The Somali News Agency (SUNA) stated that the Somali security forces arrested the suspect, who was responsible for the vehicle equipment and explosives belonging to the "Al-Shabab" militia, while he was trying to bring a booby-trapped tuk-tuk to the capital, Mogadishu.


Hearings began in the case of the accused, Muhammad Othman Tajwa, who joined the ranks of the movement in 2019 from the city of Beledwena at the beginning of this month, where he was investigated by the security and intelligence services.