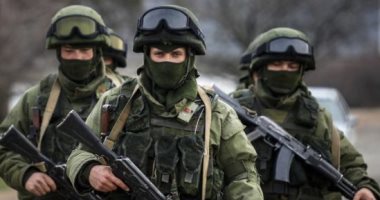 The Russian Ministry of Defense announced the elimination of more than 500 members of the Ukrainian forces, including more than 300 ultra-nationalists, and the destruction of dozens of military vehicles during the past day.


Ministry spokesman Igor Konashenkov said – in a press briefing carried by (Russia Today) news channel on Monday, that the Russian army targeted with high-precision missiles a temporary position of the Ukrainian army in Donetsk, killing more than 300 ultra-nationalists.


He added that in the Kharkov region, the Russian Air Force targeted the deployment points of the battalions of nationalists and foreign mercenaries in the Osnovyansky and Sloboda regions, where about 250 militants were eliminated, and 25 armored vehicles and vehicles were destroyed.


The spokesman pointed out that the Russian forces targeted, with long-range and high-precision "Kaliber" missiles, ammunition depots in the Dnipropetrovsk region, which resulted in the destruction of multiple "HIMARS" missile systems, "M777 howitzers" and "Pion" self-propelled guns, which Supplied by the United States Ukraine.


He pointed out that a Russian Su-35 fighter had shot down a Ukrainian Su-25 plane near the village of "Bogatyr" in the Donetsk People's Republic.