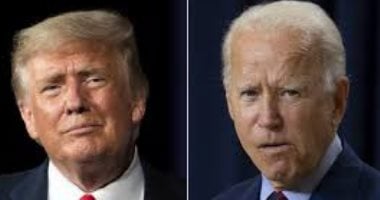 The American magazine Newsweek said that a new poll showed that most Americans do not want Joe Biden or Donald Trump to run for president in 2024. The poll, conducted by YouGov in cooperation with Yahoo, was conducted between June 10 and 13, with 1541 participants.
Regarding the question of whether former President Donald Trump should run for president in 2024, 55 percent said no, while 31 percent answered in the affirmative.
Dividing participants according to political affiliation, 80% of Democrats voted in the negative, and 14% in the affirmative. For Republicans, 25% voted "no", and 58% "yes".
As for President Biden, he received a more negative judgment from the respondents. In response to a question about whether the incumbent president should run in the 2024 elections, 64% of the respondents said "no" against 21% who agreed.
36% of Democrats rejected Biden's candidacy, while 43% approved. While 84% of Republicans opposed running for the presidential race, with only 10% approval.
In response to a question who would vote if Biden and Trump ran against each other in the elections, the majority was in favor of Trump. 42% said they would vote for Trump, while 39% said they would vote for Biden. 20% indicated that they do not know yet.
Although he beat Biden in a YouGov poll, Trump's popularity fell slightly, after the start of the public hearings of the House Investigations Committee, according to a Fox News poll. The poll found that 55 percent of registered voters had a negative opinion of Trump, compared to 44 percent who had a positive opinion.