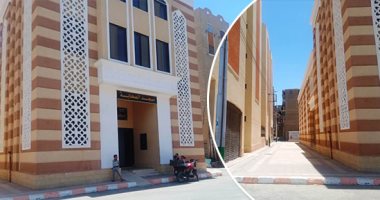 The Egyptian state has worked to improve the lives of citizens during the past 8 years, by providing adequate housing for citizens, on top of which is the National Housing Program, where the implementation of 593,000 housing units has been completed, at a cost of 120 billion pounds, benefiting more than 2 million citizens.
A report by the Ministry of Planning and Economic Development pointed to the development of slums, where 322 unsafe areas were developed, with a total of 207.9 thousand units, out of the total number of unsafe areas, which numbered 357 areas in 25 governorates, and the number of beneficiaries reached about 1.2 million, and the estimated cost is To develop all unsafe areas, about 63 billion pounds (including the cost of projects and the estimated value of the land), and 58 unplanned areas, with an area of ​​4,595 acres, were developed to serve about 460,000 families, and 90 areas with an area of ​​10,047 acres are being developed, serving about one million families. The total area of ​​the unplanned areas is about 152 thousand feddans, and the cost of raising the efficiency of the infrastructure in them is about 318 billion pounds, in addition to developing 20 markets that include 3,033 units, while 20 markets are being developed that include 3,171 units, and the total number of informal markets reaches To 1105 markets, including 306.3 thousand units, and the cost of developing them is 44 billion pounds.


Regarding the most important strategic results in the housing sector, the report indicated a decrease in the number of residents in unsafe areas by 35%, and the amount of water produced through water companies in the governorates of the Republic amounted to about 25.5 million m 3 / day, and is pumped through water transport networks with lengths of 16 thousand km. The number of drinking water stations is 2,755, and 644 is lifting stations, and the number of sewage treatment plants is 446, and 3,138 are lifting stations, with a total network length of 53 thousand km, in addition to the increase in the coverage of sewage in villages from 12% to 40%, and the total The current production capacity of seawater desalination plants is about 917 thousand m3 / day at the level of the Republic.