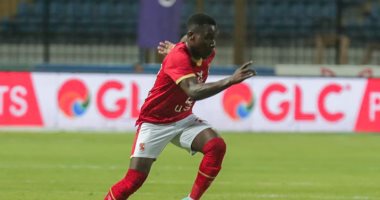 Al-Ahly midfielder Luis Miccisoni spoke about the player's future, after he left the accounts of participating with Al-Ahmar over the last period, amid reports indicating his departure during the current transfer period.
And Luis Michisoni moved to Al-Ahly at the beginning of the current season, from the Simba team, for nearly one million dollars.
The South African newspaper, "idiskitimes", said, quoting his agent: No one from Kaizer Chiefs contacted me, and I did not show him to them because the player refused, Simba did not contact me either, and Young Africans are not. We did not hear anything, but if Al-Ahly left, he would transfer him to clubs North Africa, but no one from any of those three clubs has contacted me ".
Michisoni's agent has indicated that the player is in no rush about his future as the club or new coach Ricardo Suarez has not indicated he is not part of his future.