Former Bayern Munich striker Robert Lewandowski topped the covers of Spanish newspapers this morning, Sunday, after officially joining Barcelona on Saturday.
Barcelona had officially announced that an agreement had been reached on the signing of Polish striker Robert Lewandowski, Bayern Munich, during the current summer transfers.
The Catalan newspaper "Sport" published a picture of the Polish Robert Lewandowski in the Barcelona shirt, and his most prominent statements in which he said, "I am very happy," after officially joining the Catalan team.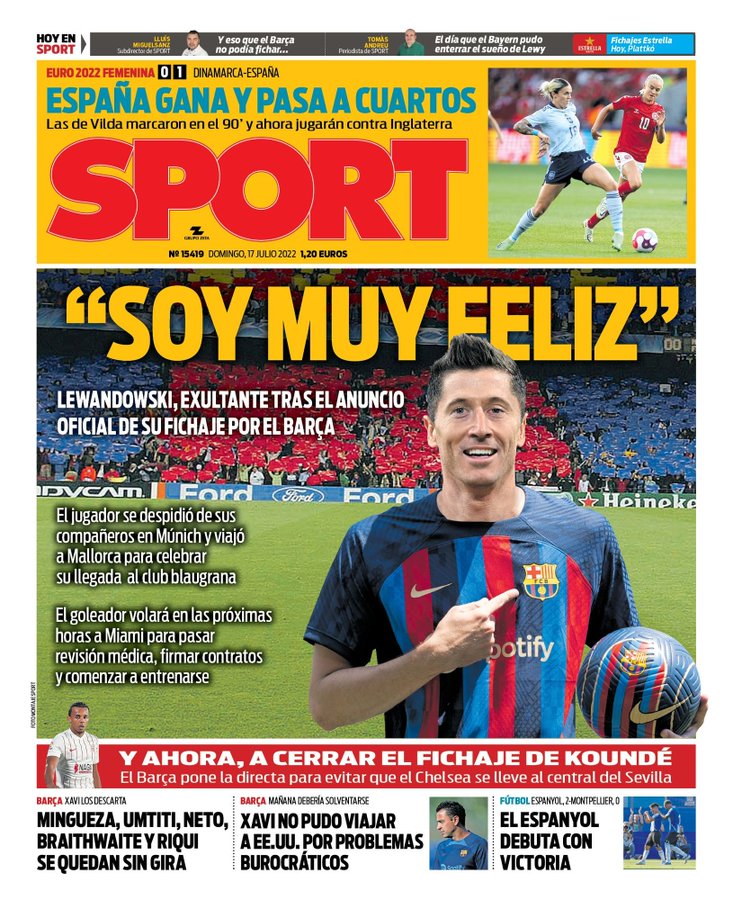 Sport newspaper cover
Robert Lewandowski also topped the cover of the Catalan newspaper "Mundo Deportivo" under the title "I am very happy", to refer to the most prominent statements of the Polish star after the official announcement of his joining Barca.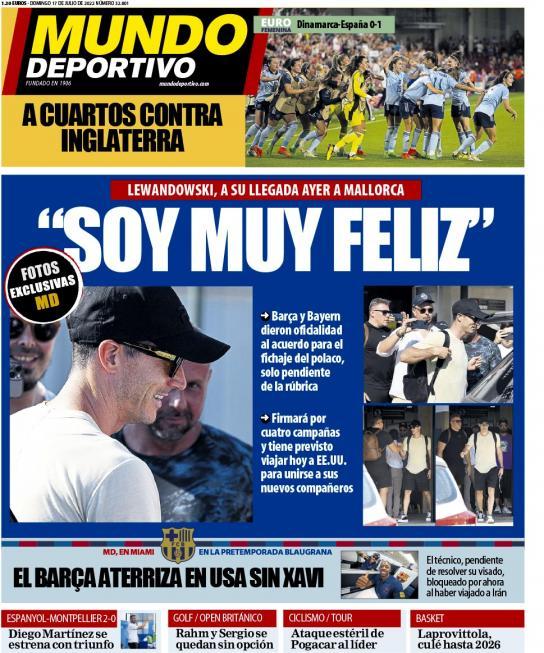 Mondo Deportivo cover
While the Spanish newspaper "AS" talked about the future of the Japanese Kobo with Real Madrid, saying, "Kobo to Real Madrid .. he will sign until 2027 and Real Madrid will retain part of his rights with the option to buy back."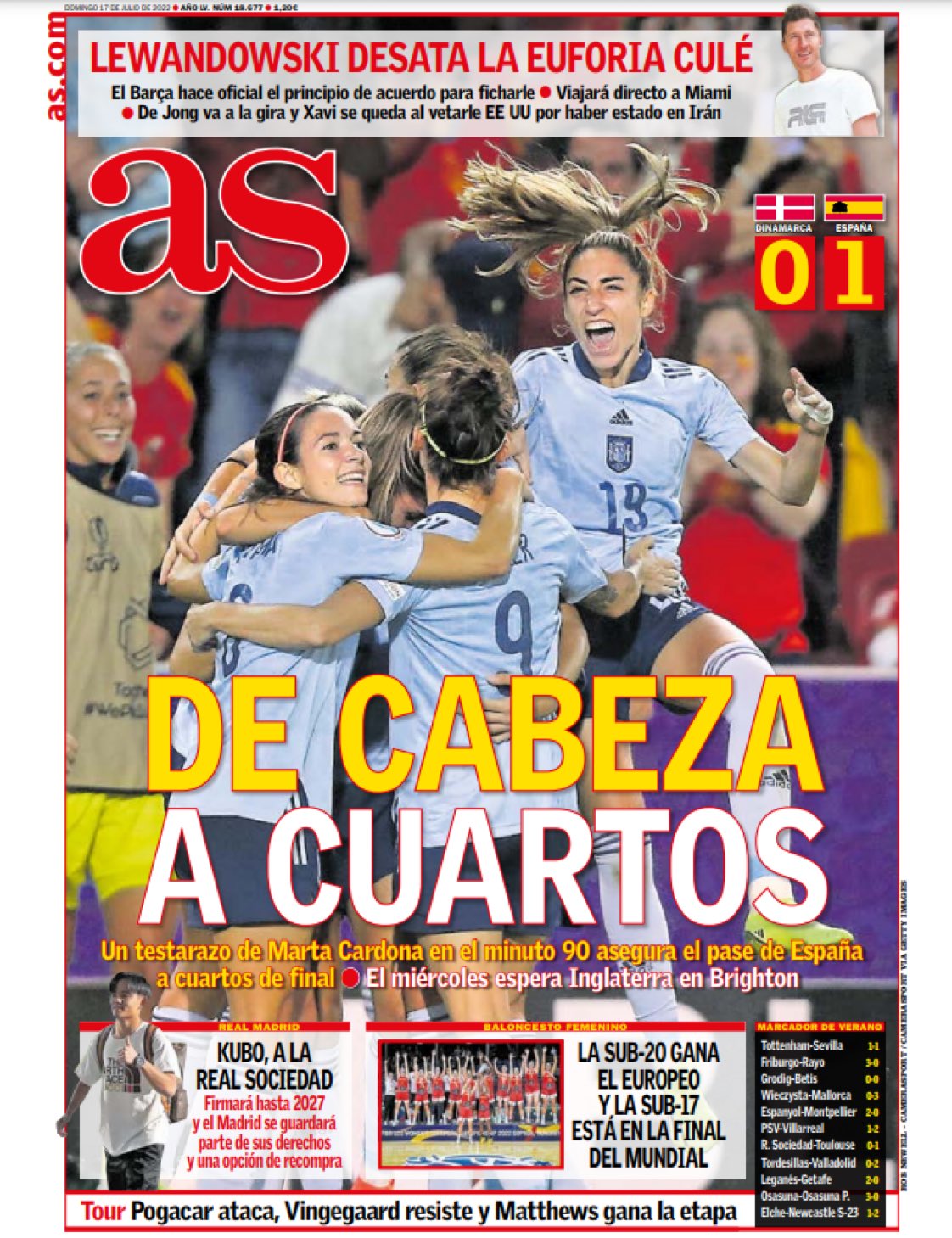 AS Newspaper cover
Finally, the Spanish newspaper "Marca" said, "Raul protects himself" in Real Madrid .. He rejected offers from Espanyol, Leeds and Eintracht Frankfurt, all his focus on the club.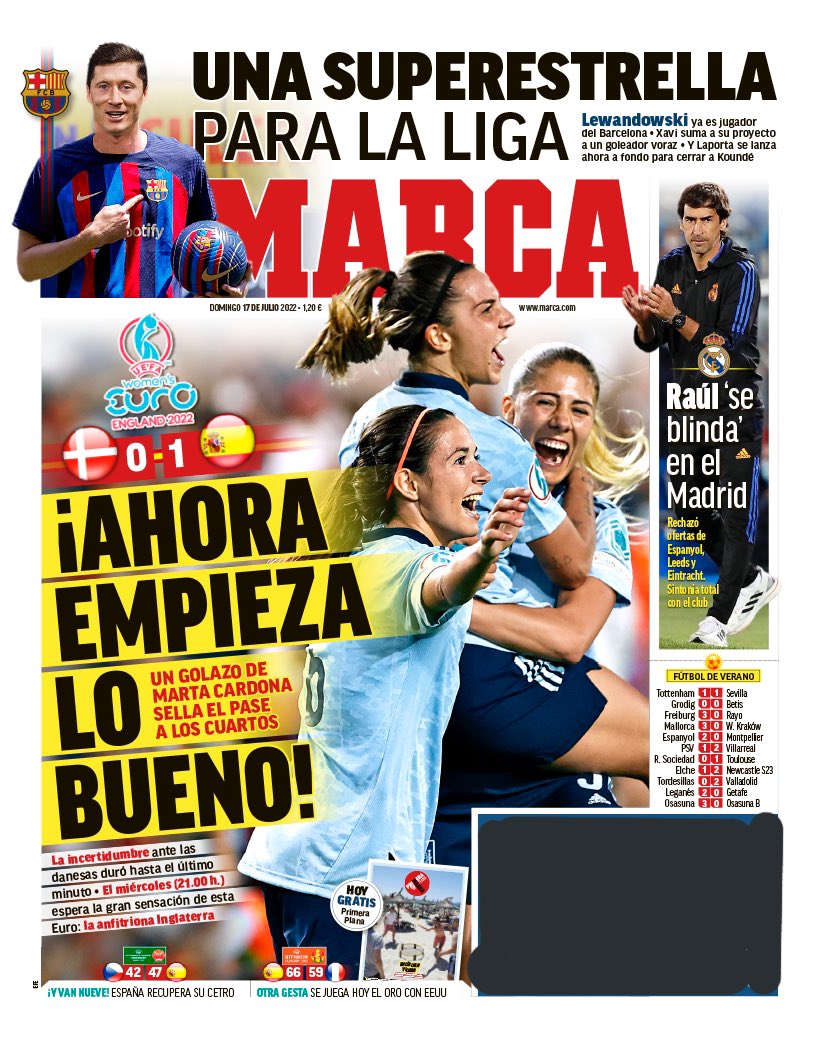 Marca newspaper cover