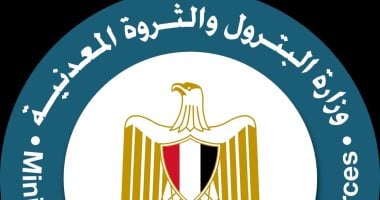 During the past eight years, the petroleum sector made achievements in all directions, which included research, exploration, production, infrastructure projects, launching international bids for oil exploration, and achieving production rates for petroleum wealth. Among these achievements was the launch of the Egypt Upstream gateway for marketing and promotion. For global research and exploration areas in February 2021
This is in line with the state's tendency to support digital transformation. The following are the most important information, and they were as follows..
1- It provides for the provision of digital infrastructure and advanced electronic applications to preserve geological, geophysical and production data and to manage global bidding rounds for oil and gas exploration.
2- Preparing an investment map for the bidding areas and using modern methods in marketing and promoting opportunities and activities for research, exploration and production through geological studies of the different basins.
3- Preparing trained technical cadres, which will contribute to increasing production rates.
4- Bids are already being offered on it, including three international auctions that were launched during 2021.
It is noteworthy that during the past eight years, 10 international bids were launched to search for oil and gas in the onshore and offshore areas in the Mediterranean, the Red Sea, the Delta, the Western and Eastern Deserts, the Gulf of Suez and Upper Egypt. Its minimum amount is about 2.2 billion dollars, and the signing of 272.6 million dollars has been granted to international companies, including the international companies Exxon Mobil and Chevron, which represents a success in attracting new partners to invest in the Egyptian petroleum industry from giant international companies, and the offers of international companies are currently being evaluated for the last bid.
In addition, 108 new petroleum agreements were signed with international companies to search for oil and gas, with a minimum investment of about $22 billion, and a signature grant of about $1.3 billion to drill a minimum of 409 exploration wells. Also, 112 development contracts were signed for new petroleum discoveries in the Mediterranean and the Western and Eastern Deserts, with a total development grant estimated at $53.2 million.