Storing meat is not limited to distributing and placing it in the freezer, but veterinarians say that storage must be carried out according to sound hygienic steps to preserve the health and benefits of meat, which are: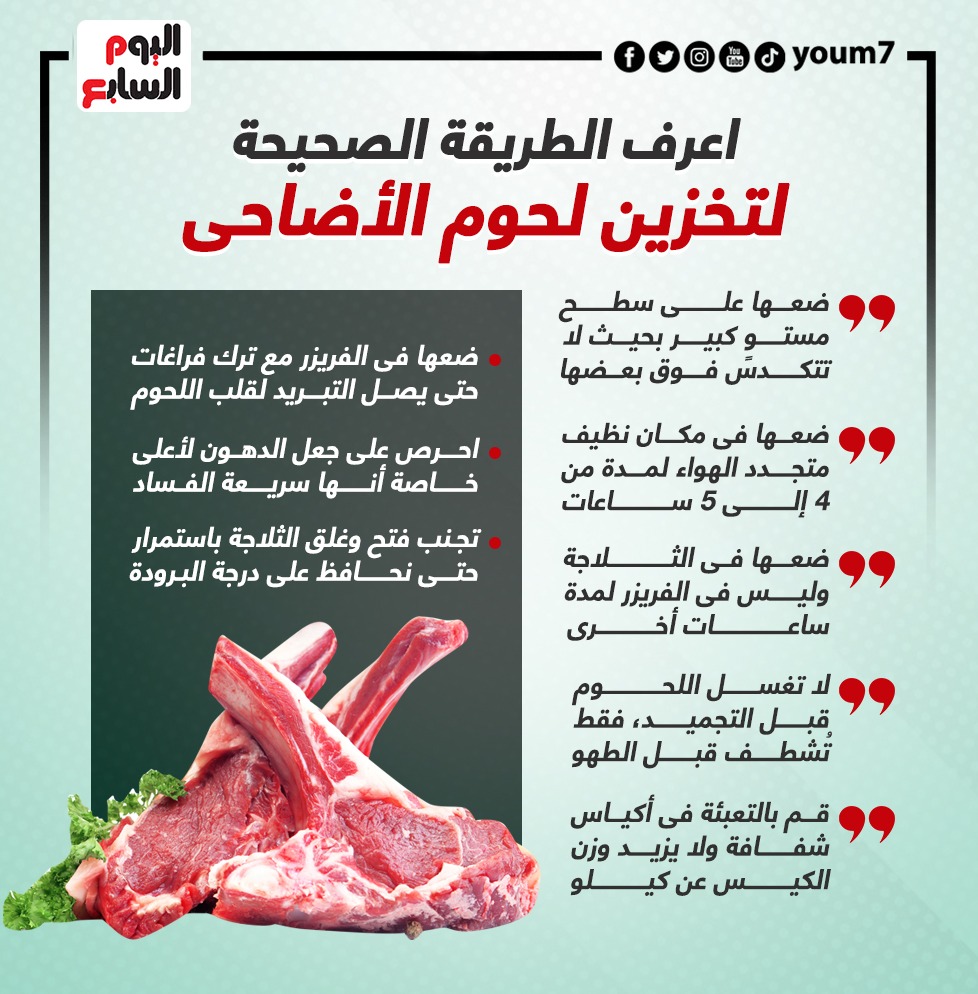 The correct way to store sacrificial meat
1- Place the meat on a large level surface, so that the meat does not stack on top of each other.
2- Put the meat in a clean place away from dust and sun, and airy for a period of 4 to 5 hours, to cause stiffness. Throwing, or waxing the meat to prevent bacteria multiplication.
3- Put the meat in the refrigerator, not in the freezer, for several more hours until the process of hardening is complete, to ensure that its temperature drops completely.
4- Do not wash meat before freezing, just rinse before cooking and rinse quickly without soaking so as not to lose its nutritional value.
5- Pack the meat in transparent bags, so that the weight of the bag does not exceed a kilo, so that the cooling can reach all the pieces.
6- Put the meat bags after emptying the air from them to avoid freezing burns, and put them in the freezer, leaving spaces between the bags so that the cooling reaches the heart of the meat and does not rot.
7- Make sure to make the fat up, as the fat is quick to spoil so it should freeze in less time.
8- Avoid opening and closing the refrigerator constantly in order to maintain the cold temperature, and not to disconnect the electricity from the refrigerator.