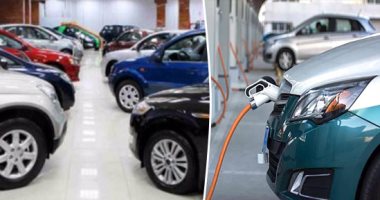 The project to manufacture an electric car is still underway at the Ministry of Public Business Sector, in order to keep pace with the increasing global trend of electric transport and the preservation of the environment by reducing dependence on fossil fuels and heat emissions.
Know all the details
1- Work is underway to implement 3 projects in the field of electric vehicles of different sizes (sedan – microbus – tuk tuk), in addition to developing the battery and control systems.
2- A memorandum of understanding was signed with BAIC, one of the largest Chinese companies, to produce an electric sedan with a capacity of up to 25,000 cars annually, and contracts are scheduled to be signed in July 2022, for the targeted production to start in the third quarter of 2023.
3- An agreement was signed between Al-Nasr Automotive and a private sector company to establish a company to provide sales, after-sales, maintenance and warranty services for electric cars
4- Communication is underway with a South Korean company to produce electric microbus, and an Indian company to produce a modern alternative to the electric tuk-tuk that can be tracked by security.
5- Work is underway on a project to develop batteries and control systems in cooperation with two Egyptian companies.
6- The ministry has made extensive efforts to coordinate with a number of ministries and agencies to prepare a package of incentives and infrastructure requirements to start introducing electric cars into the Egyptian market, including the adoption of cash support for buyers of locally manufactured cars (50 thousand pounds).
7- A price has been issued for the electricity used to charge vehicles, and an initial inventory of the proposed locations for charging stations has been prepared.
8 – A company is being established to establish, operate and manage public charging stations for electric cars
9 – A technical partner from the private sector is being selected, which will contribute a 20% stake in the company's capital, and manage and operate the charging stations
10 – 3000 dual chargers are targeted to be established within 18 months within the governorates of Cairo, Giza and Alexandria and on the highways.