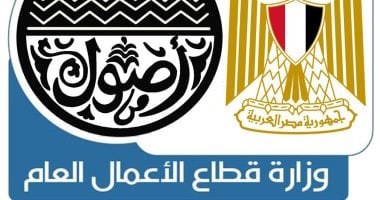 The Ministry of Public Business Sector revealed in the report of achievements on the occasion of the ninth anniversary of the June 30 revolution that a plan is being implemented for the comprehensive modernization of cotton and spinning and weaving companies at a cost of more than 23 billion pounds, explaining that 23 spinning and weaving companies have been merged into 7 companies and 9 companies for cotton trading and ginning in one company with the aim of Creating strong economic entities in similar activities and improving management, and construction works are being completed in 65 sites (factories – training centers – administrative buildings – stores – power stations and utilities).
The percentage of completion in some factories in Mahalla Spinning Company is between 75 and 80%, including the "Spinning 1" factory, which is the largest in the world in terms of the number of yarns under one roof (about 183 thousand millers) on an area of ​​64,000 square meters, with a production capacity of 30 tons of yarn per day.
Contracts for new machines were also signed by major international companies, and loan agreements for financing those machines with financing institutions and guaranteeing international exports in Switzerland and Italy worth about 10 billion pounds.
In addition, sources of financing for the development plan were provided through the exploitation of some unused lands, for example: (10 billion pounds from the Urban Communities Authority), and a transit loan from the National Investment Bank worth 1.2 billion pounds.
In addition to developing the training center in the Mahalla Spinning Company, providing it with models of modern equipment, and training (188 trainers) on the new machines to train the workers in the rest of the companies.
As well as the development of 6 developed gins to keep pace with international requirements in cleaning and tracking cotton, indicating that 4 developed gins were established in Fayoum, Zagazig, Kafr El-Dawar and Kafr El-Zayat, and two others will be established in 2023.
The report added that the new gins operate according to the latest technology in the cotton ginning process, which is carried out automatically without manual intervention to produce cotton bales completely free of impurities, while improving the packaging method and placing a barcode label on each bale that includes the cotton data (planting area, holder's name). Cotton, name of the gin, date of ginning, technical specifications of cotton hairs), and a modern electronic device was introduced in the developed gins (HVI) to measure the properties of cotton filaments, and to conduct moisture tests inside the gin.
He pointed out that a company was established with the private sector to implement a project to produce cottonseed oil with an annual capacity of 20 thousand tons, and the construction works of the mills in the new gins and the installation of machines are currently being completed.