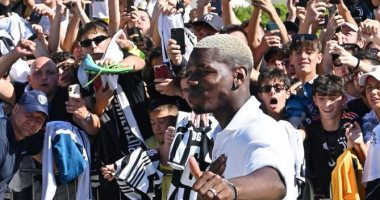 Juventus have officially announced the signing of French star Paul Pogba, the Manchester United playmaker, in a free transfer deal. And Juventus issued a statement on its official website saying, "When we say goodbye, after a wonderful adventure we lived together, in a corner of the heart, there is always little hope of seeing each other again, sooner or later."".
"With Paul it was like that, in 2016, our paths separated after 4 amazing years, the years in which that talented young Frenchman under 20 years old appeared in the first team, and less than a month later he scored his first goal, and in the years in which we learned to hold our breath every time we saw him take the shot from the outside: we knew how it could end, and it often ended in a bang of joy".
He continued, "Paul returned to Turin, he left when he was a boy, he came back to be a man and a hero, but one thing has not changed: the desire to write new, unforgettable pages, together.".
And Juventus finished its statement, saying, "We couldn't be happier… Pogba is back with us."