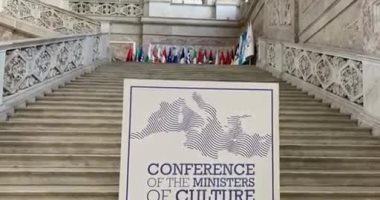 The Italian Minister of Culture, Dario Franceschini, announced today, Friday, his country's proposal for a cultural initiative, according to which a city in one of the Mediterranean countries will be chosen as the capital of culture annually, according to the Italian agency Nova.
Speaking at the opening of the plenary session of the Conference of Mediterranean Culture Ministers held in Naples in Palazzo Reale, Franceschini said that "culture is the main field for dialogue between countries and peoples, even when conditions are difficult," noting that "in the context of the Conference of Ministers of Sea Culture, The Mediterranean meeting in Naples, a joint final declaration is being worked out that will make this permanent and commit the two countries very seriously to a series of joint activities on combating the illicit trafficking of cultural property and culture as a tool of exchange between young people.
The conference will be attended by 40 delegations from 25 countries with 42 speakers from all over the world and 74 delegates, after yesterday's working day, which was held in 6 distinguished panel discussions divided into 3 technical sessions.
"The initiative starts in Italy and we are very proud that we started this way. Naples is a wonderful metropolis overlooking the Mediterranean, and is recognized as a crossroads of different cultures and traditions: it is therefore the perfect place to take the first step in this direction," Franceschini explained. That "the Italian proposal is to designate a capital of Mediterranean culture every year to continue this initiative of cultural diplomacy".