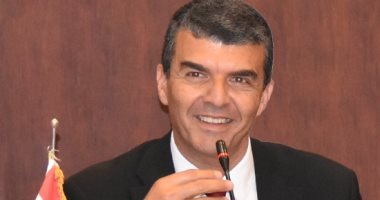 Mohamed Imbabi, Chairman of the Board of Directors of the Chamber of Commerce in Giza, praised the speech of President Abdel Fattah El-Sisi at the Jeddah Summit, which addressed important axes of the Egyptian vision.
Imbabi indicated that the leader launched at the summit the five axes of the Egyptian vision in various political, economic and social fields, which included Egypt's vision for solving the Palestinian issue, democracy, equality and respect for human rights, in addition to the axes of Arab national security and confronting terrorism regionally and internationally.
Imbabi explained that the fifth axis of cooperation between countries and strengthening the capabilities of countries to confront urgent global challenges and crises is an important economic vision for countries to get out of global economic crises.
Imbabi, Chairman of the Giza Chamber, indicated that the President seeks to enhance cooperation between countries to address global crises, and that Egyptian business organizations, especially the Chambers of Commerce and the General Federation of Chambers, will play the role required of them in strengthening commercial and industrial relations with the unions of Arab, African and international chambers, adding that the Jeddah Summit presents economic opportunities that are necessary. From its investment in developing and developing trade cooperation between Arab countries to enhance their economic capabilities.
Imbabi stressed the role played by the General Federation of Chambers of Commerce in strengthening Egyptian trade relations with Arab and African countries, and participating with economic entities to develop economic cooperation and help Egyptian business organizations reach Arab, African and international markets, in addition to the role of chambers of commerce in supporting Arab markets and economy and ensuring stability and security. Food for citizens in light of global crises that affected all the peoples of the world.