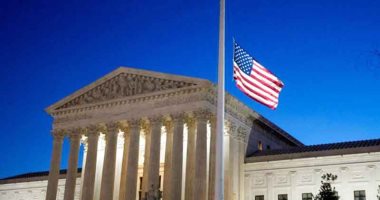 While Republicans celebrate the US Supreme Court's decision that overturned a historic decision to allow abortion at the US federal level, some are concerned that it will affect them during the midterm elections scheduled for next November and the presidential election of 2024.
Some Republican strategists pointed out that the court's decision should not have been issued in a midterm year, when several aspects are currently in the Republican favour, such as record-high inflation, Politico reported.
"This is not the conversation we want to have right now, but we want a conversation about the economy, about Joe Biden and a lot of other things besides the abortion law," said Republican strategist John Thomas.
One commenter wrote on Twitter that he thought the Republicans would win the White House race overwhelmingly because of how pathetic the Biden administration was, but he believed the latest abortion would save the Democrats.
Some Republicans called the recent US Supreme Court decision a victory, including Senate Minority Leader Mitch McConnell, Texas Representative Ronnie Jackson and Mississippi Attorney General Lynn Fitch.
However, some Democrats believe the court's decision will be counterproductive to the party, including former President Donald Trump, who privately told his advisers that abolishing abortion would be bad for Republicans, and could affect some key voters such as urban women, according to the New York Times. Friday.