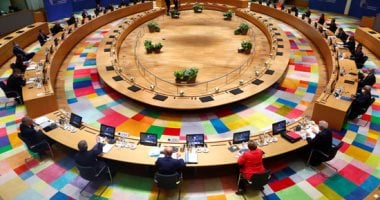 The newspaper pointed out that among the measures that will be discussed by EU foreign ministers, a ban on gold purchases from Russia to align EU sanctions with those of the Group of Seven and the inclusion of new Russian personalities on the EU blacklist.


Yesterday, Saturday, the head of the Ukrainian company Energoatom, which operates nuclear power plants, announced that the Russian army has deployed missile launchers at the site of the nuclear power plant in Zaporizhia, under the control of Russia, and that it is using them especially to bombard the Nikopol region. According to him, there are currently about 500 Russian soldiers at the site. nuclear station.


For her part, European Commission President Ursula von der Leyen said that "Moscow must continue to pay a heavy price for its aggression", but admitted that during a preliminary discussion in Brussels about these new sanctions, no decision had been taken, and according to indications from Russian customs, it is preparing The United Kingdom is the largest buyer of Russian gold, buying 290 tons in 2020 worth $16.9 billion. The United Kingdom has left the European Union but is a member of the G7.


In late June, the United States imposed a ban on newly mined gold in Russia, after the leaders of the Group of Seven agreed during their summit in Germany to ban the import of Russian gold in an effort to dry up funding for the Russian war effort in Ukraine.


The six sets of sanctions approved by the Europeans since the start of the Russian invasion of Ukraine on February 24, target the economic sectors, especially by imposing an embargo on coal and the bulk of oil exports. They also include more than a thousand Russian officials and oligarchs who have frozen their assets in the European Union.