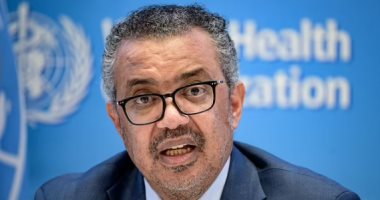 Today, Thursday, an official at the World Health Organization said that Corona infections are rising due to the development that occurred in the Corona virus, because it has become more intelligent and able to evade the human immune system.
"People should respect the virus," said David Navarro, the World Health Organization's special envoy on Corona, in a statement.
Navarro pointed out that the Corona virus is able to evolve and change, "and this is the reason for the increase in infections."
He explained that the "intelligence" of the virus makes it able to evade the defenses provided by the immune system, while many countries in the world have begun to return to a semi-normal life.
He warned against people abandoning preventive measures and their harmony in social life, without concern for wearing a mask and social distancing.
Navarro continued, "My advice to everyone, the virus is not gone yet, it kills many people, and it is also annoying, especially in the case of a long-term corona infection."
The international envoy's statement came while the number of deaths caused by Corona in Britain exceeded the 200,000 mark, according to official statistics.
Health data was announced amid the increasing number of infections in Britain, especially from two sub-mutants of Omicron known in the scientific community as "BA.4" and "BA.5".
Meanwhile, the British Minister of Health warned of the possibility of imposing precautionary restrictions again, to curb the spread of the Corona epidemic, if the virus curve continues to rise.