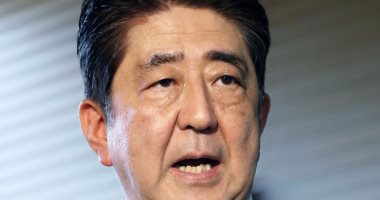 A state of shock and sadness enveloped Japan and the world after it was confirmed that Shinzo Abe, the former Prime Minister of Japan, had been shot while delivering an election speech today, Friday, in the city of Nara, western Japan.
The "BBC" website said that Shinzo Abe served as prime minister for the longest period in Japan's history, during which he led ambitious economic reforms, established key diplomatic relations and dealt with scandals.
Abe was 52 years old when he became prime minister for the first time in 2006, becoming the youngest prime minister in the country's history.
He was seen as a symbol of change and youth, but he also represented the third generation of politicians from an elite conservative family.
In its infancy, his reign was turbulent and witnessed scandals and controversies and ended with his abrupt resignation, after being diagnosed with ulcerative colitis. Abby underwent treatment for months. When he returned to power in 2012, he said he overcame the disease with the help of a new drug.
His second term was dominated by his economic strategy, which he called "Abenomics", which combines increased budgets, monetary flexibility and structural reforms.
He also sought to increase the birth rate by making workplaces more considerate for fathers, especially for mothers, according to the BBC.
He also worked to introduce a controversial consumption tax in 2019 aimed at helping fund places in nurseries for children three and under, as well as to contribute to an overstretched social security system. But Japan's economy began to decline even before the coronavirus crisis wiped out the remaining gains.
The way he dealt with the crisis was considered slow and confusing, which led to the decline in his approval rating to the lowest levels during his rule.
He was scheduled to remain in the position until September 2020, but it seems that his health problems have managed him again, and he announced his resignation due to illness.
On the international stage, he took a firm stand against North Korea, but sought to be a peacemaker between the United States and Iran.
He made it a priority to build a close personal relationship with Donald Trump, striving to preserve Japan's most important alliances, and trying to mend relations with Russia and China.
During his tenure, he faced political scandals, including accusations of nepotism, which led to a decline in his support, but she was unable to harm his authority.