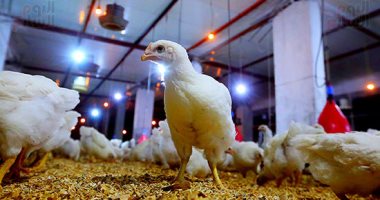 Poultry prices in Egypt witnessed a slight decline, and the prices of a kilo of chicks ranged at levels of 32-33 pounds for delivery of farm land, and the price of a kilo to the consumer reaches about 37 pounds and the maximum price is 40 pounds, and the price of a kilo varies from one region to another.
The average price of white chicken today
The price of a kilo of white is 32 pounds per kilo on the farm
The price of the Sassu on the farm is 47 pounds per kilo
A white chick records a price of 5.45 pounds to 6 pounds.
Sasso chick 4.25 to 5.25 pounds per kilo.
White mums 27 pounds.
The price of a carton of eggs in farms recorded a slight increase at the level of 61 pounds for white eggs, and the price of a carton of red eggs reached 63 pounds and a carton of municipal eggs 68 pounds.