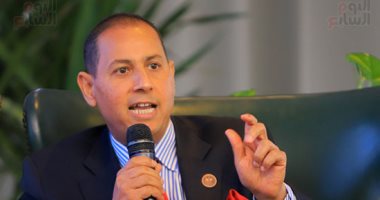 The Financial Supervisory Authority approved the proposals of the Real Estate Development Industry Chamber of the Federation of Egyptian Industries to develop the real estate finance activity and increase its growth rate, most notably that the housing unit itself is the guarantor of real estate finance, which results in canceling the restriction on not exceeding the premium of 40% of the income The client, and the provision of financing for the purchase of housing units under construction, which raised questions about the role of the Financial Supervisory Authority in real estate finance.
First of all, real estate activity is an important driver of economic growth because it is a locomotive for many industries and activities, directly or indirectly, that reaches about 100 industries, and the real estate finance system is one of the stable and enforced regulations in various parts of the world, and the Financial Supervisory Authority supervises real estate finance affairs Establishing controls that ensure the efficiency of the market, following up on its activity and monitoring it, working on its development, and taking measures and measures that preserve the market and the rights of all dealers in it. The most important tasks of the Authority are:
1- Drawing up the general policies that require directing the real estate finance activity and applying them in light of the provisions of the real estate finance law.
2- Licensing real estate finance companies to carry out their activities and to follow up and monitor their activities.
3- Deciding on applications for the merger of real estate finance companies, the cessation of their activities, or the liquidation of all or the greater part of their assets.
4- Preparing and maintaining tables and records in which the names of real estate appraisal experts, brokers and real estate finance agents are recorded, and supervising their activities, as well as registering account auditors?
5- The Authority is keen to apply a perspective that is compatible with local and global developments and to help it play an influential role in developing the real estate finance market and creating an effective, efficient and regulated market by applying sound rules and strong control standards that guarantee the preservation of the rights of all parties participating in the real estate finance market and reduce market risks. Maintaining its integrity and applying the principles of justice and transparency.
6- In the field of real estate finance activity, the authority fulfills its supervisory role over companies working in the field of real estate finance by issuing licenses and approvals for these companies, in addition to specifying each of the financial statements and imposing administrative penalties for violating companies as well as inspecting those companies in order to protect Investors' rights in the real estate finance market.