Sports
Prince William participates in the delivery of the FA Cup .. The Ukrainian flag is present at the stadium "Tyre"
Prince William, Duke of Cambridge, congratulated the professional Liverpool team in its ranks, star Mohamed Salah, after the Reds crowned the FA Cup, after their victory over Chelsea, in the match that brought them together on Saturday evening, at Wembley Stadium, and the British prince also showed his sympathy with the Chelsea team after the defeat. And losing the title.
Prince William attends FA Cup handover to Liverpool
Chelsea stars carry the Ukrainian flag in solidarity with Kyiv
Prince William published a set of photos of him from the stands while following the match between the two teams, in addition to photos of his presence on the field to participate in handing the FA Cup to the winning team, and the Chelsea stars appeared in one of the photos published by the Duke of Cambridge, through his official account on the "Instagram" website. They are carrying the Ukrainian flag, with the word "Peace… PeaceThis is an affirmation of solidarity with Ukraine in the Russian war.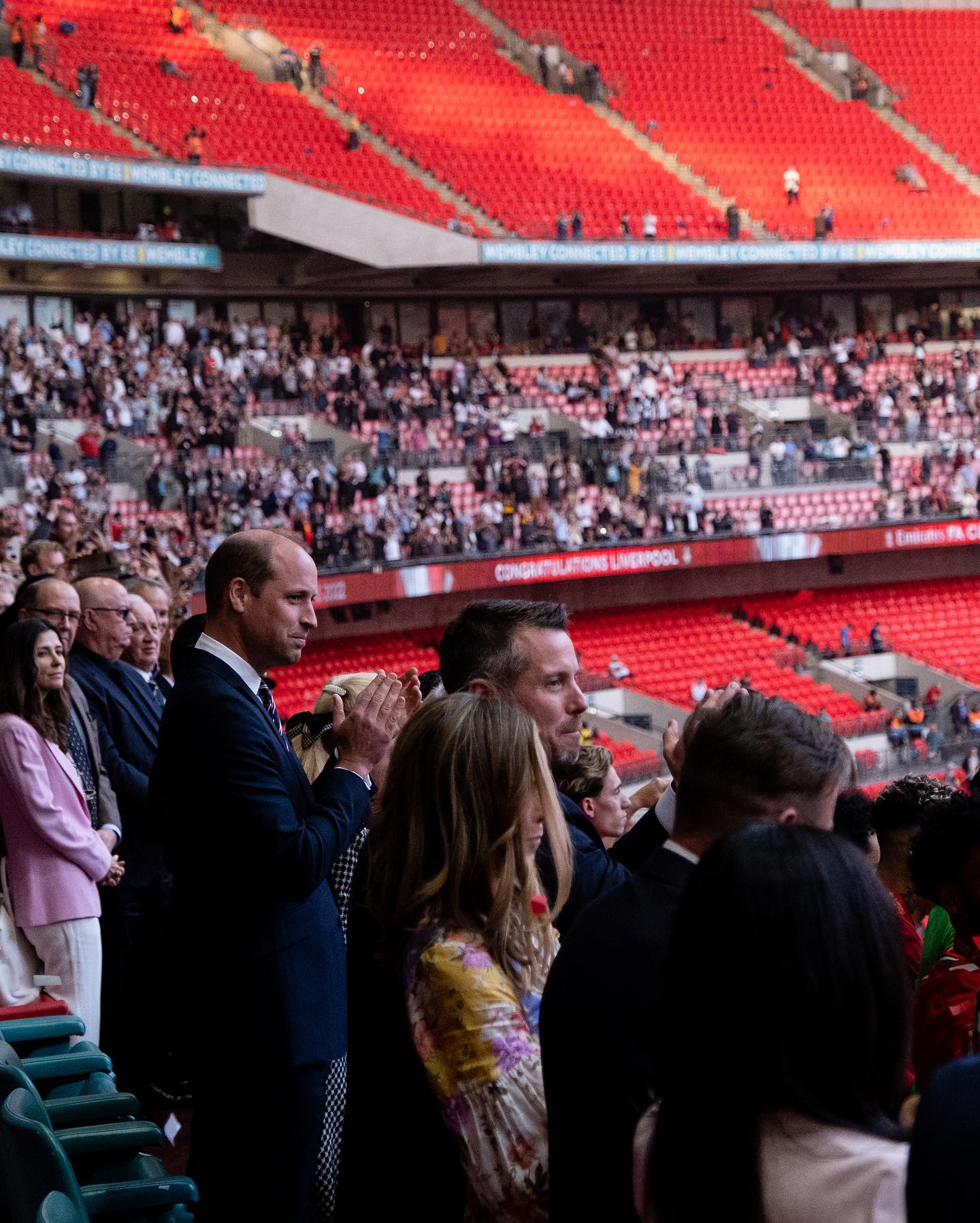 Prince William in the stands to watch the Liverpool-Chelsea match
Commenting on the photos, Prince William, Duke of Cambridge, wrote: "What a feeling.. Congratulations Liverpool on winning the 2022 FA Cup for men.. You deserved this after a long journey, my sympathy for Chelsea, he showed a real fight for 120 minutes. Complete and more.. the FA Cup Final.
Liverpool beat Chelsea on penalties to win the FA Cup final, at Wembley Stadium, on Saturday, after the match ended without goals after extra time, and the penalty shootout ended 6-5, and Costas Tsimikas scored the last penalty kick that won the Liverpool team, After Chelsea's Mason Mount kick, which was saved by Reds goalkeeper Alison Becker.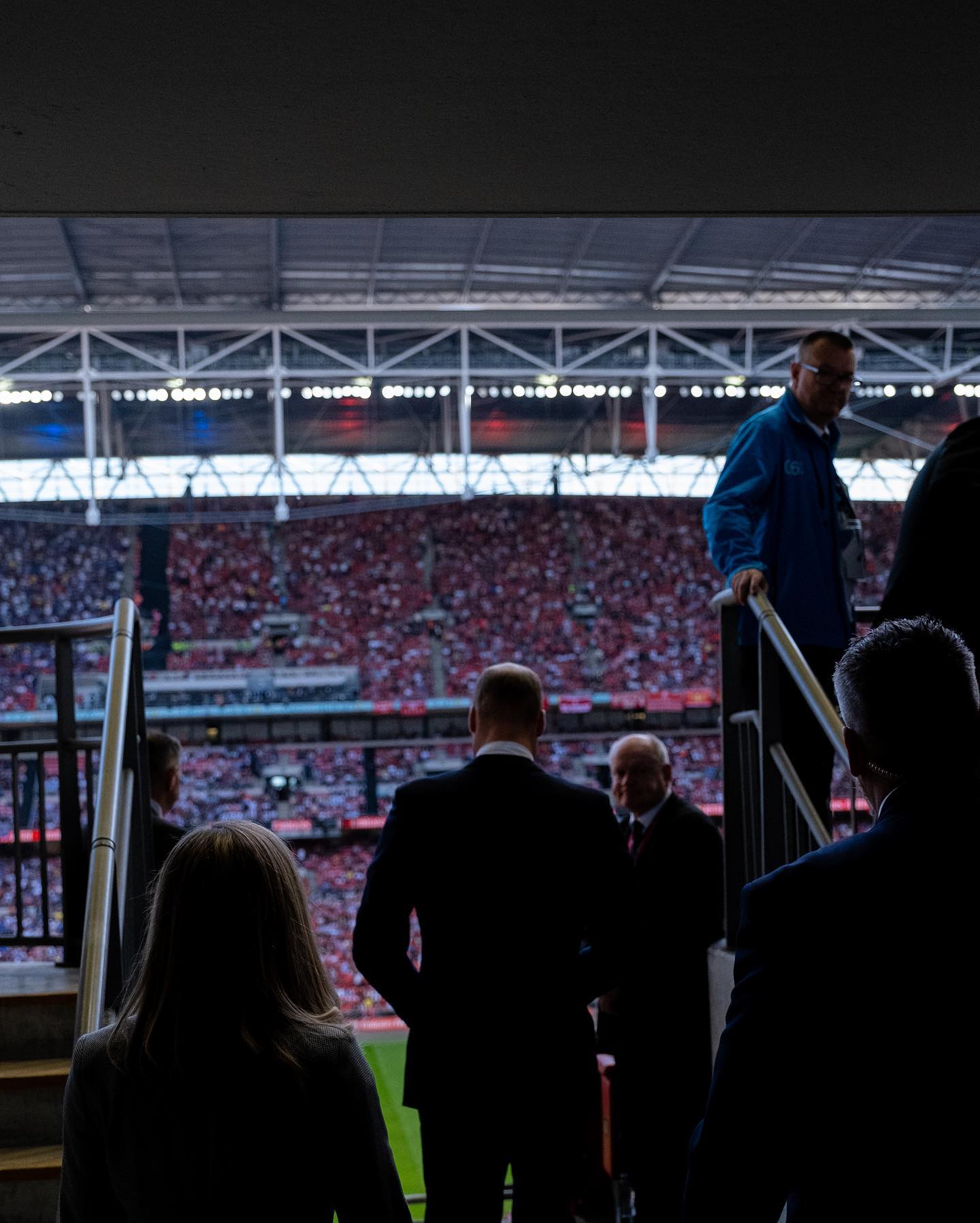 Prince William takes to the floor of Wembley Stadium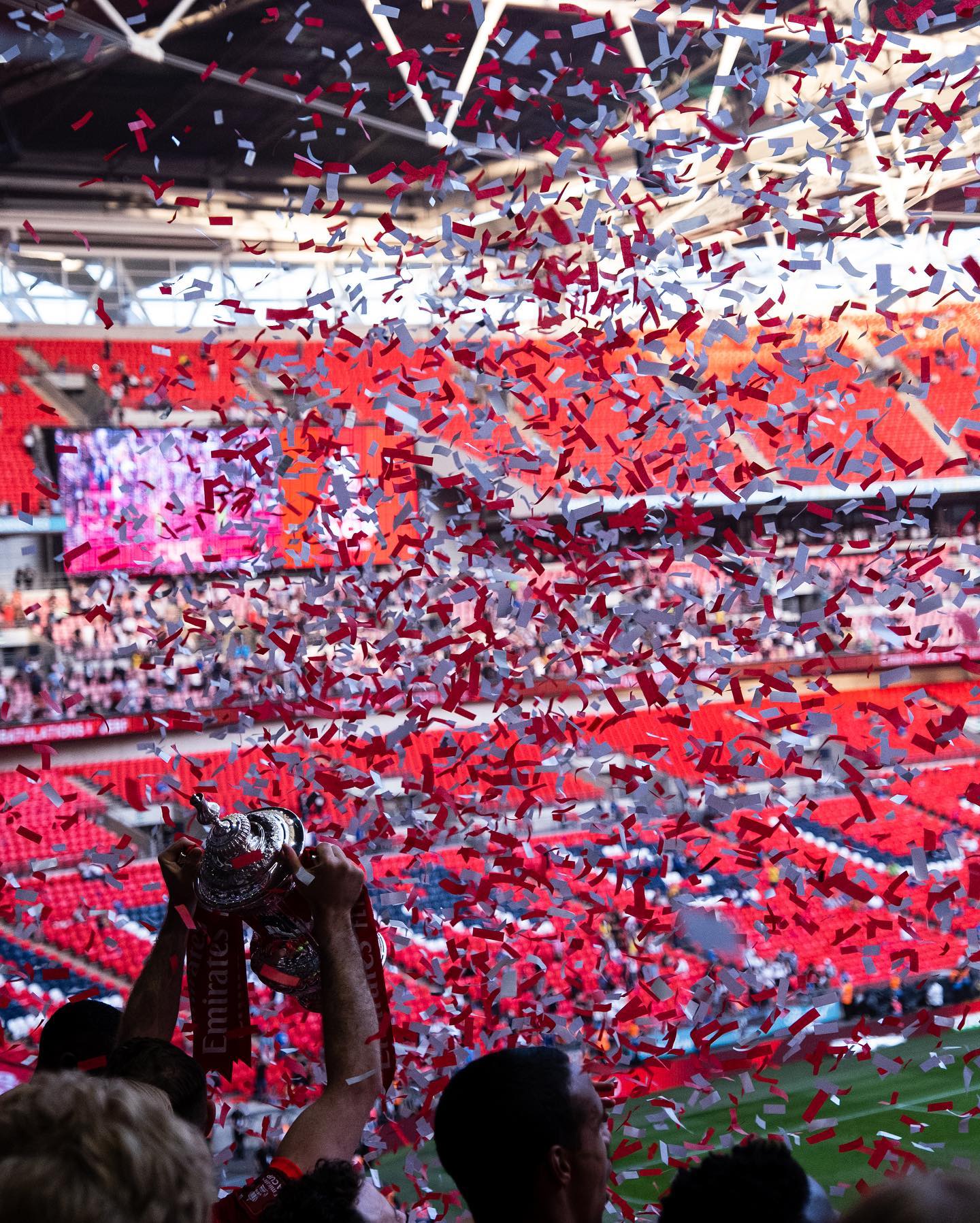 Fans in the FA Cup Final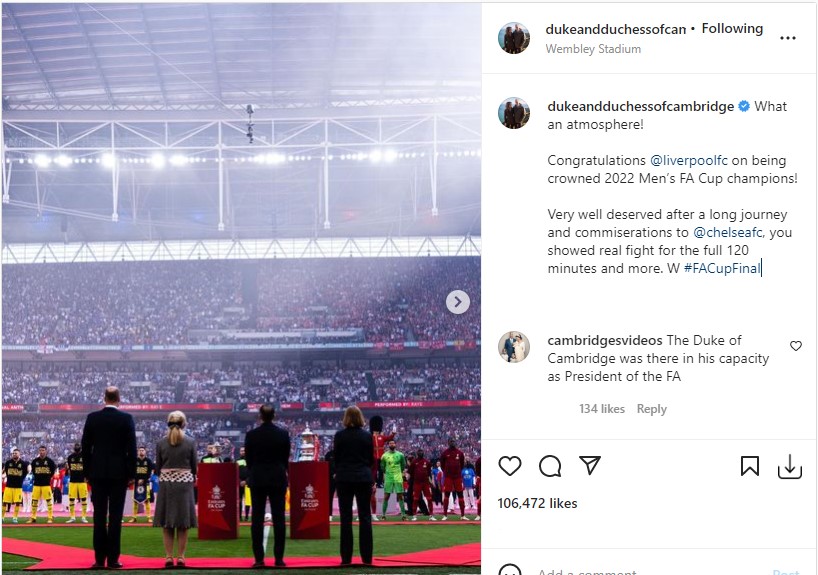 Prince William congratulates Liverpool on winning the FA Cup