Sports
Liverpool crowned the FA Cup and the dream of the quartet at the top of the headlines of the English newspapers
The English newspapers published this morning, Sunday morning, were interested in many important events, especially the crowning of the Egyptian star in the FA Cup final, after beating Chelsea 6-5 on penalties after the end of the original and extra time in a goalless draw between the two sides at Wembley Stadium.
The newspaper "Daily Express" published a picture of Liverpool at the moment of holding the FA Cup under the title "We achieved it!The Quartet dream is still alive and Klopp is very happy."
And the newspaper, "The Daily Telegraph", said, "2 has been completed and 2 remain, the dream of the quartet is still alive for the Liverpool men after achieving glory from the penalty shootout," referring to Liverpool's crowning of the League Cup and the FA Cup, and it remains to compete for the two Champions League titles. Against Real Madrid in the final match on May 28, and the fierce struggle in the last two rounds of the English Premier League with Manchester City.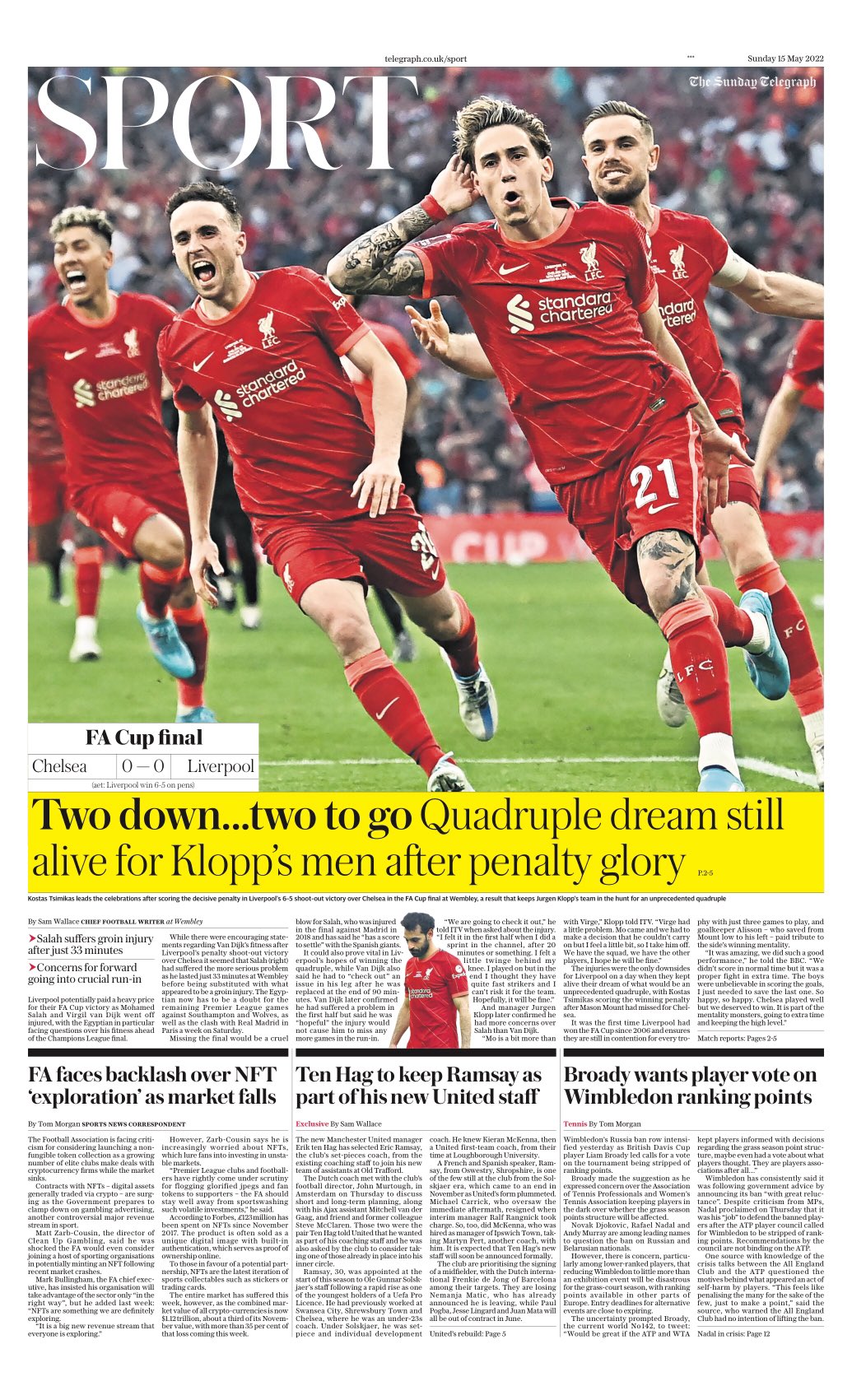 The Daily Telegraph
While the newspaper "The Independent" titled, saying, "Liverpool achieve the English Cup with penalty kicks, and the Merseyside dream of achieving leadership is still possible after Chelsea's defeat at Wembley."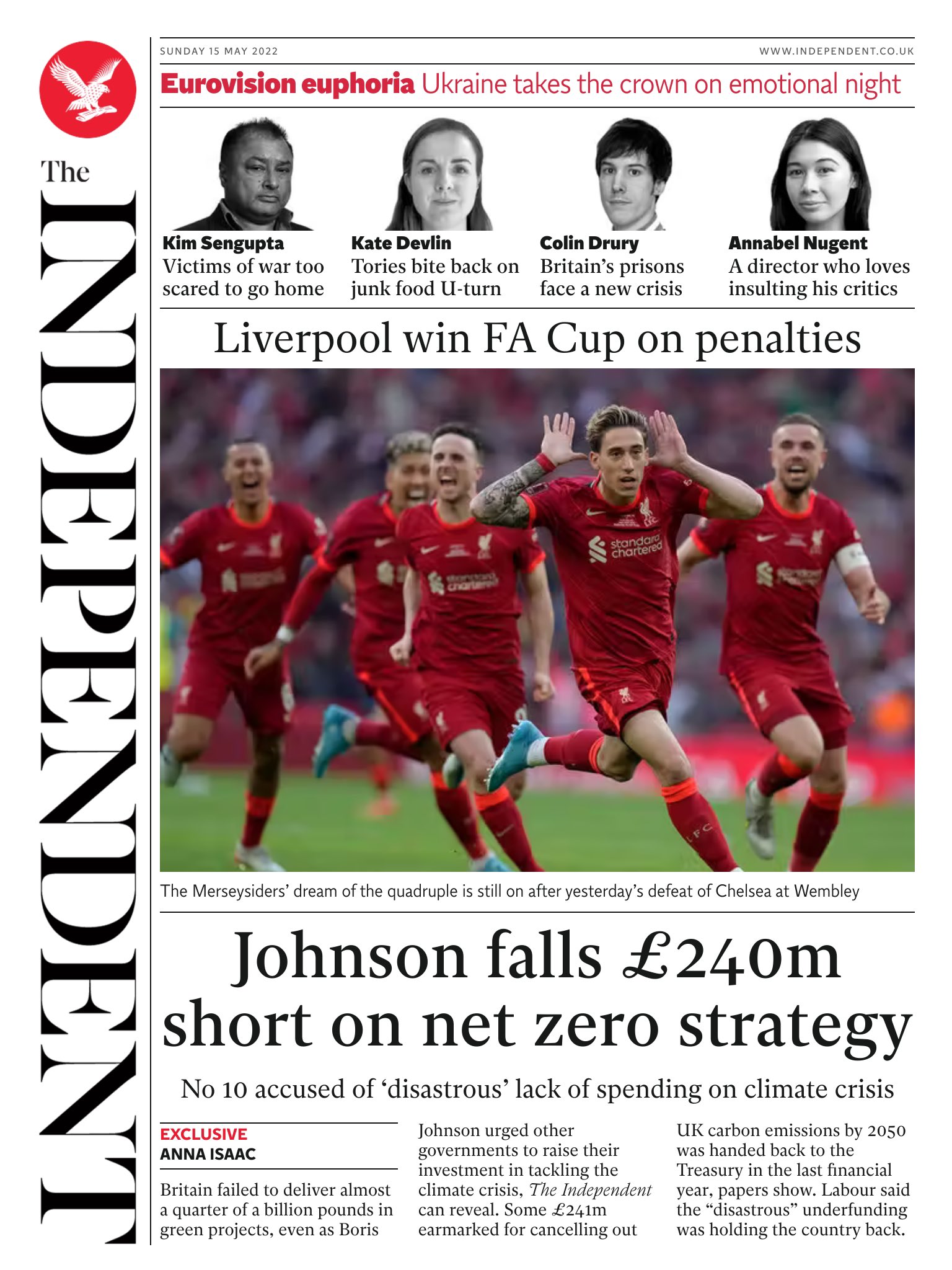 The Independent
While the newspaper "The Times" issued the headline, "The Greek carries gifts, Costas Tsimikas scores the decisive penalty and gives his team his second title this season as he continues to strive for the historic quartet."
The Greek Kostas Tsimikas, the Liverpool star, scored the sixth penalty against Chelsea, to lead Liverpool to the FA Cup title.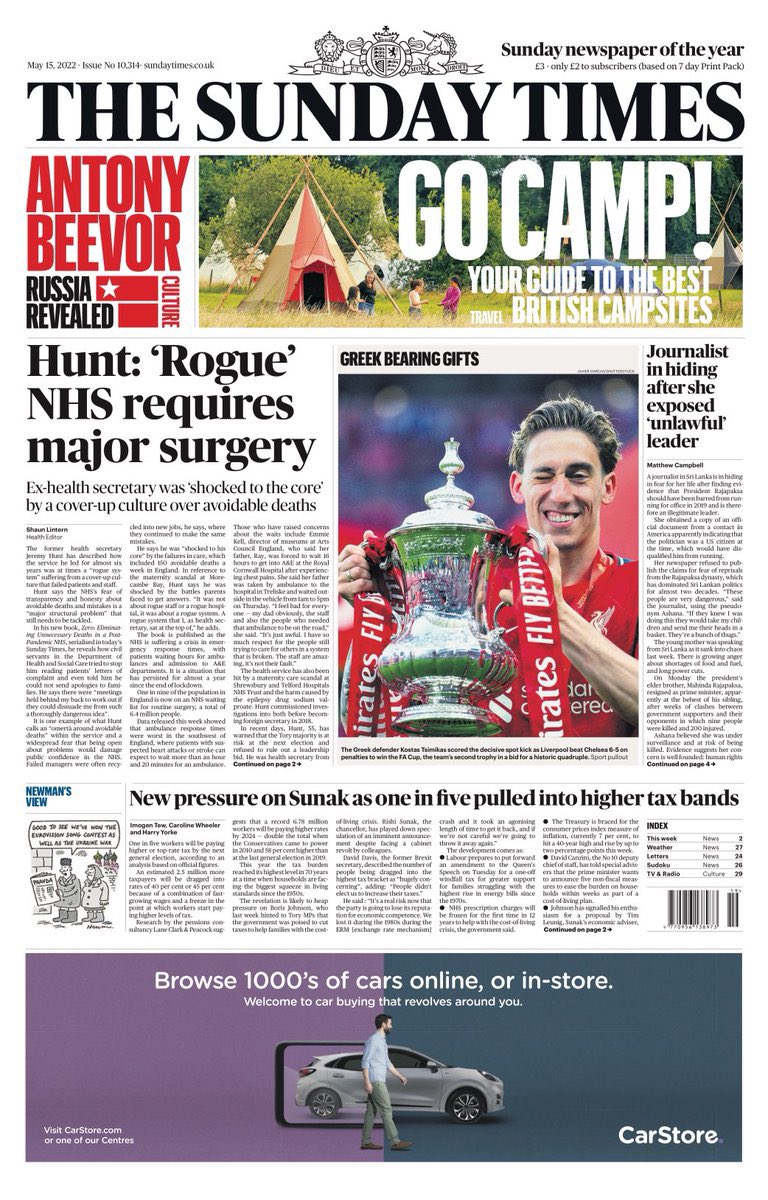 The Times