Sports
Essam El-Hadary celebrates his daughter's birthday: "My friend and my first joy"
Essam El-Hadary, the national team goalkeeper coach, celebrated the birthday of his daughter Shahenda, and El-Hadary published photos through his personal account on Facebook that he collected with his daughter and commented: And Rina will keep you for me and I will always see you as the happiest person in the world, my Shahi, my Papa's heart.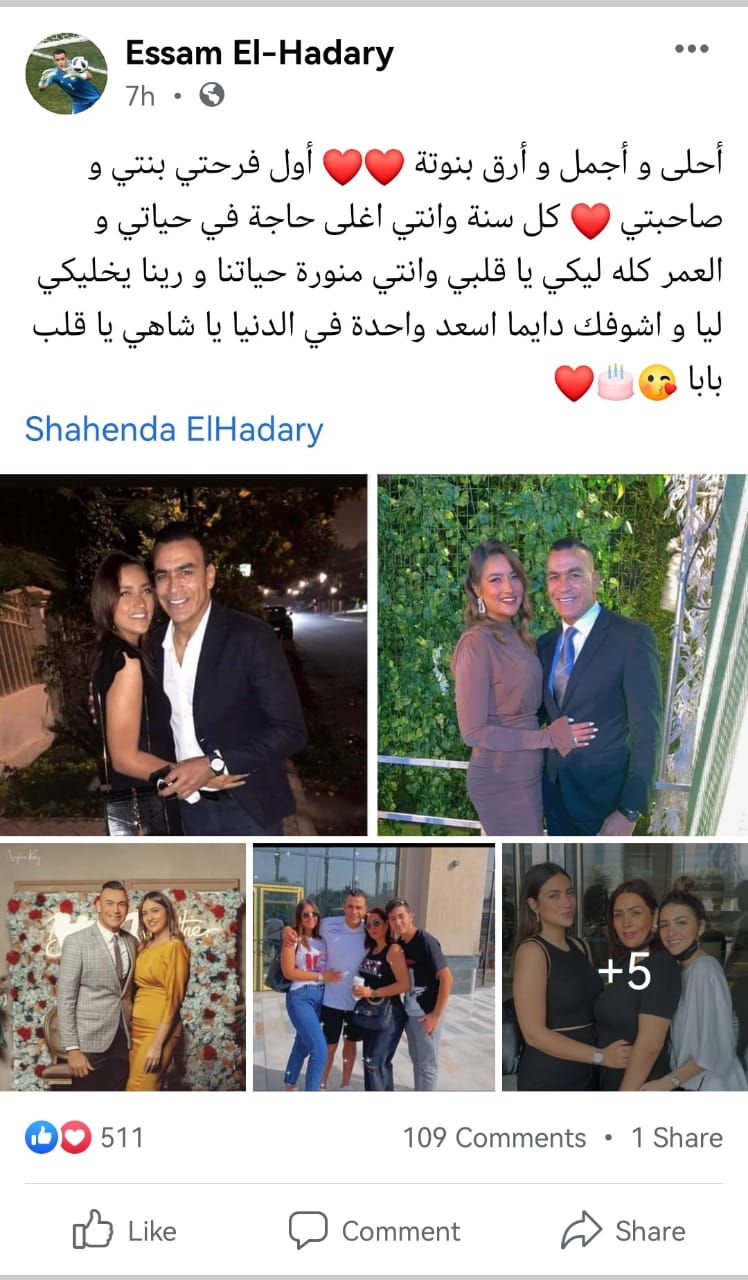 Essam El-Hadary (2)
The Egyptian national team, led by Ihab Galal, will play two important matches on June 5 and 9 in the first and second rounds of the 2023 African Nations qualifiers to be held in Côte d'Ivoire.
There are questions about the choices of Ihab Galal, the new coach of the national team, and whether the list of players will include new faces or not. It is to rely on the same players in the coming period, as well as the same way of playing, and in the event there are new faces, this will be minimal, so that there will be one or two names at the latest in the list.
And Ahmed Hossam, coach of the Egyptian national team, said that the technical staff, led by Ihab Galal, has a daily routine of work since taking over the leadership of the team, indicating that they are seeking to gain time before the two African qualifiers.
Hossam added, in statements to the "Koora Every Day" program broadcast on Al-Hayat channel, "We contacted Mohamed Salah after he was injured in the Chelsea match in the FA Cup, and he confirmed that he is fine and that the injury is not great."
He continued, "The technical staff of the Egyptian national team is in constant contact with professionals, and the team's door is open to all players."